Anti-Aging*
Anti-Oxidant*
Improves Heart Health*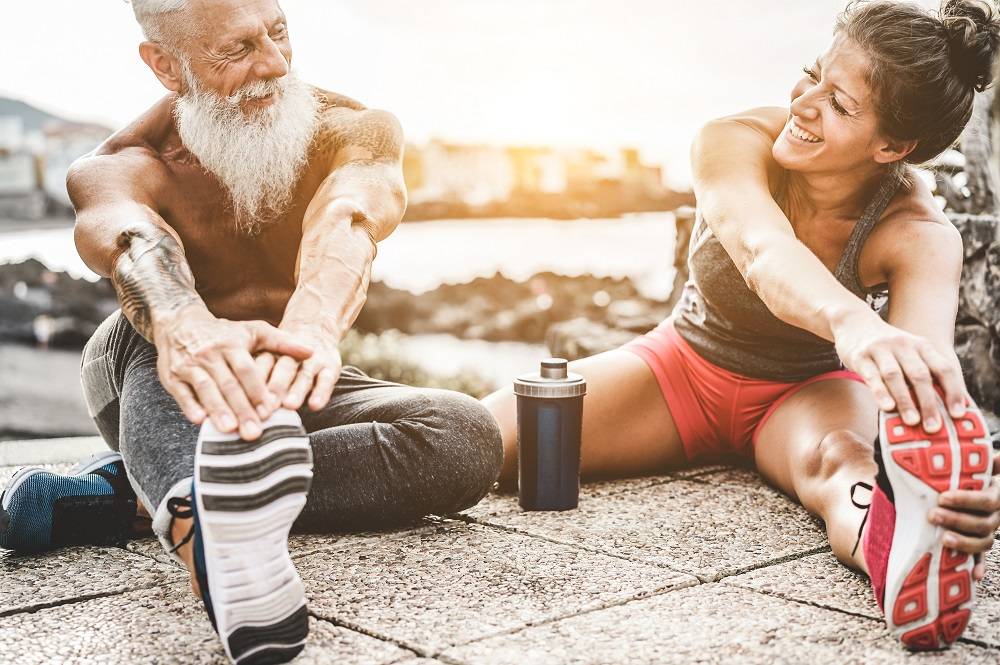 Complete Rejuvenation
I am a working 76 yo who heard my younger co-workers talking about supplements. I decided it would be worthwhile to investigate. I stumbled upon Dendera Naturally during my research and immediately called the contact number to discuss the supplements, dosages, how to best take them, as well as my goals. I started with 2 in the morning for one week and then gradually added others until I was taking: Curcumin, Best Defense, Ashwaghanda, Inner Calm and Liver Support. I have recently added Cissus QL. The results that I have had are mind boggling, i.e. the energy, the peace of mind, the release from low level anxiety and stress, restful sleep. Over all, I have a profound sense of well-being that I never experienced before.
Works
I am a bodybuilder. I have taken cissus for muscle recovery for some time now. This supplement is a quality product. It helps me with tightness and occasional strains. I would definitely recommend taking this for any type of gym related injuries.
Awesome
It does wonders! Helped me recover after my injury. When I was able to go back dancing i felt better than I expected. I know it is due to Cissus. This supplement is worth it!
Taking Cissus Ql for overall health
I started taking this supplement after I read that it helps with joint health. Rheumatoid arthritis runs in my family. Since I've been taking 2 capsules in the morning, I've noticed that I'm less stiff and more flexible. I also experience less aches and pain. I would highly recommend Cissus
Huge help! Great product!
My mom has sever knee osteoarthritis. Corticosteroids shot didn't really help. After few days of getting the shot, my mom's symptoms were back to square one. She got to the point, she couldn't bare the pain anymore, and didn't wanted to go anywhere. Our friends PT recommended to try Cissus Ql regularly. After only a few weeks of taking this supplement, we started to notice some improvements. Mom's pain reduced significantly. She is so much happier these days! This product helped her tremendously!
Very satisfied
My arthritis pain is almost gone. After few weeks of taking the cissus supplement, I didn't need to take any prescription pain medication anymore. I found this product to be very effective for a reasonable price. Highly recommend it!
Works great
A friend recommended cissus to try after my leg got injured. I was in so much pain I couldn't sleep for days. Shortly after I started to take this supplement I was able to sleep through the night and move around with less pain. It really works!
Happy with the results
I heard about Cissus QL at my gym. I decided to give it a try after I strained my shoulder. Now I feel much better. The pain and aches are gone. No problems after working out. Very happy I tried this supplement. Will continue to take it for sure.
Good Supplement
Has worked well for me. Biggest most noticeable thing is decreased BMI and less fat. I take 3 a day. 2 morning, 1 at night, because I'm pretty big. No side effects and all natural ingredients. I'm definitely a fan of herbals and have transitioned away from synthetic supplements almost entirely now. I use this and Ashwagandha daily now. Love them both. Keep it up!
Cissus?
This was a new one on me. Hadn't heard of this herb before three months ago. Now it's my part of my regular regimen. Having taken it for over a month now (just ordered the second bottle) I can say that it's definitely making changes in my body. I feel better, my post-workout soreness is much less than it has been, and my muscle tone is as good as it ever has been. That's saying alot since I stopped working out for about 4 months due to COVID. Please don't stop making this product. Thank you!
* These statements have not been evaluated by the Food and Drug Administration. These products are not intended to diagnose, treat, cure or prevent any disease.